ASSETSONAR
We've built products for Fortune 500s and rental businesses
After simplifying operations for businesses all across the globe,
we've now entered the IT landscape with our latest offering - AssetSonar.
About AssetSonar
We launched AssetSonar to help IT equipment-intensive organizations increase efficiency and reduce costs. Customer Success has always been key to our business strategy and execution. We implemented the industry best practices in IT Asset Management and after streamlining operations for businesses all across the globe, we've now entered the IT landscape with our best offering yet - AssetSonar. Mapping out the interplay of users, hardware, software, and firmware can be quite complex for organizations. AssetSonar enables companies to lower administrative burdens related to tracking, organizing, and monitoring IT assets across locations. This is all done in the context of restricted access control, better user management, services and maintenance, and custom reports. Having a well-rounded IT asset management platform not only helps you increase efficiency, but also bolsters security and accountability at the same time.
Stay in Touch
We are always getting better. There are new features and enhancements every month. Keep in touch with these developments by following us on social media, and visiting blog.assetsonar.com
Other Products
EZOfficeInventory is the leading cloud based asset tracking software, used by companies all over the world. Today, most businesses still manage their assets and inventories via excel sheet or by a desktop product. Both of these force a single administrator to own the headache of keeping information up to date such as lending, auditing, tracking, providing support documents and drivers, servicing and coordinating between asset custodians. EZOfficeInventory helps companies by seamlessly automating these equipment management tasks. This in turn helps them improve ROI, lower overheads, and improve accountability across the board.
EZRentOut is a cloud based Online Rental Software that makes renting out equipment a breeze. Most equipment rental businesses have to use multiple solutions for tracking orders, equipment and customers. With EZRentOut we enable rental businesses to focus on making their customers happy by leaving technology woes for us to resolve. EZRentOut is in use by rental businesses as Equipment Rental Software, Party Rental Software, Equipment Rental Management Software, AV Rental Software and Camera Rental Software.
Why Us?
We are the leading business solutions provider with unmatched capabilities and are known for building strategic, customizable, and insight-driven solutions that best fit your requirements. We help companies maximize efficiency and end results by not only removing technology related inefficiencies but enhancing employee productivity through optimal usage of IT assets.
Have Questions?
If you haven't found what you were looking for in our solution, we'd like to hear from you. Please reach out to us at support@assetsonar.com.
Office Address
EZ Web Enterprises, Inc. 701 S Carson, STE 200 Carson City, NV 89701
Our products are trusted by the best, from SMBs to industry leaders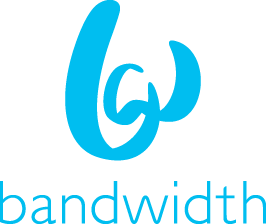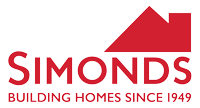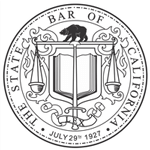 Ready to Get Started?
Powerful IT asset tracking, at your fingertips.